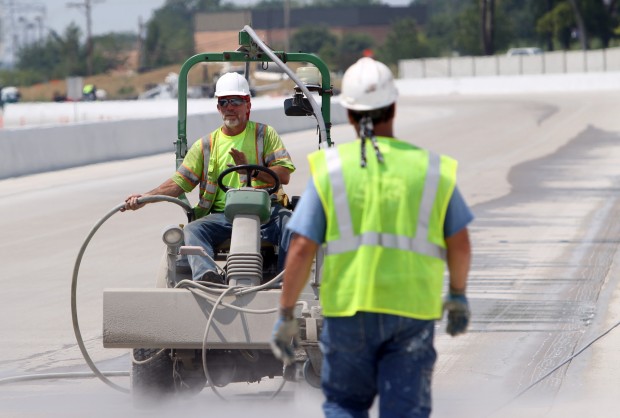 The ability of concrete surfaces formulated with  photocatalytic cement to reduce environmental pollutants from vehicle exhaust in a small stretch of Highway 142, St. Louis, Missouri, USA is being evaluated since 2011.
Air and water quality impacts on the 1,500 feet of road and pervious shoulder were monitored for one year by researchers from Iowa State University and the University of Missouri at Kansas City. This is one of the first projects in the US to use dual stage slip form paving. The research project is an initiative of the Missouri Department of Transportation in collaboration with the Federal Highway Administration, the National Concrete Pavement Technology Center at Iowa State's Institute for Transportation, Lehigh Hanson, Inc. and the Essroc Italcementi Group.
The first report is available in http://www.intrans.iastate.edu/research/documents/research-reports/tx_active_for_fhwa_w_cvr.pdf and it is not yet conclusive.
Read more:
http://www.concreteconstruction.net/cement/research-benefits-of-using-unique-cement-blend-for-highway-construction.aspx
http://lid.okstate.edu/news/permeable-pavement/concrete-products-testing-air-and-water-benefits-of-unique-cement-blend